Facilities & Services - Baan Bayan Hotel, Hua Hin
The Baan Bayan Hotel in Hua Hin, Thailand offers its guests a plethora of facilities and services guaranteed to make their visit a very memorable one. Everything from Airport Drop Off Service, Car Park, Conference Room, Massage, Outdoor Pool, Pool Bar, Private Balcony, Restaurant, Wi-Fi in Public Areas and so much more.
Hotel Facilities & Services
Please see a list of facilities and services in the Baan Bayan Hotel below.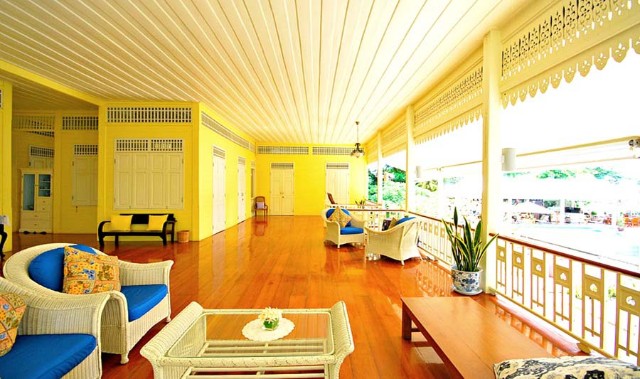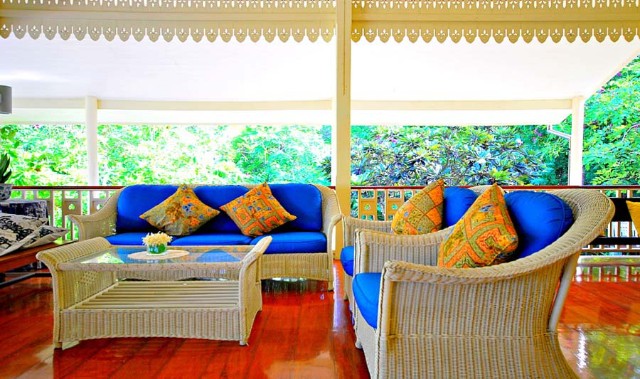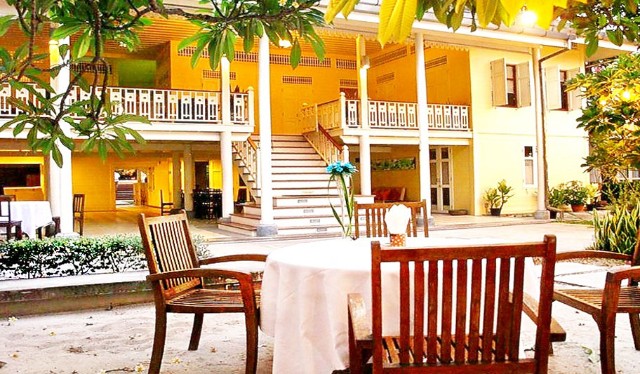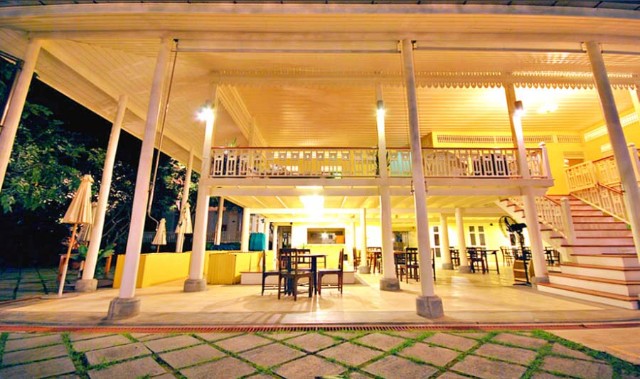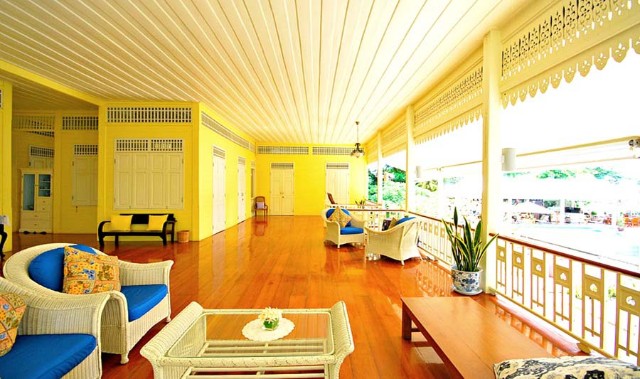 THE BAAN BAYAN
The Baan Bayan comprises of the Irada Suite, Bannika Suite and Taraban Suite combined. It is the central focus of the hotel and was restored to its original glory when it was first constructed in the 1900s. It was awarded the prestigious Historical Architectural Conservation Award in 2005 by the Association of Siamese Architects (ASA) under the Royal Patronage and on the ground floor of the original The Baan Bayan and affording a spectacular view of the swimming pool and the Hua Hin beachfront, is the perfect setting for an afternoon gathering with friends and or family members while you are cooled by the unceasing amazing sea breeze.
-Baan Bayan Beachfront Hotel is situated close to the HuaHin Market Village and is located on Petchkasem Road, near the Cicada Market Night Bazaar, Chatchai Market, Pala-u Waterfall, Huay Mongkol Temple, Baan Sillapin, Hua Hin Hills Vineyard, Phra Ratchaniwet Marukkhathaiyawan Palace and the Vana Nava Water Jungle. It is very quiet and peaceful with several local shop houses nearby. The hotel is only about 6 kilometers from KhaoTakiab.
---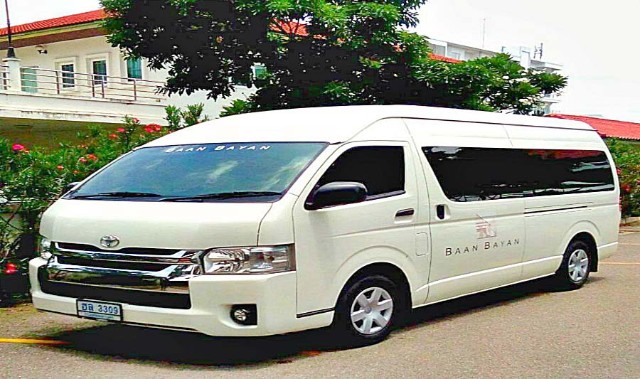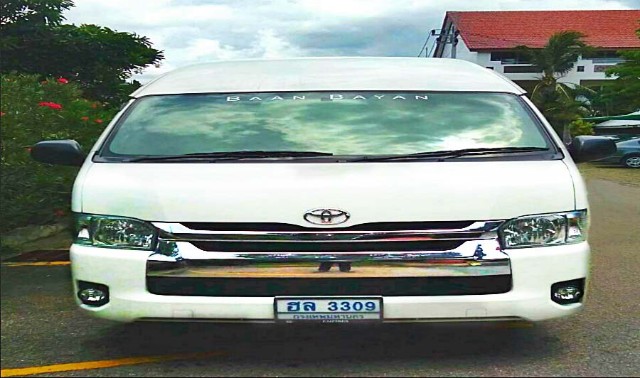 AIRPORT TRANSFER
Baan Bayan Beachfront Hotel is located 120 minutes from Suvarnabhumi International Airport and 15 minutes from Hua Hin Airport.

Flight Details:
- For guests who have requested for a private pickup service from the hotel and are arriving by plane, please inform us of your arrival flight details at least 3 days prior to check in date. If you do not do so, we cannot be held liable if your plane is delayed and as a result your car is not available. Please ensure that you enter your flight number and not any other number the airline may have sent you, such as a confirmation number.
- If you have already completed a booking without supplying your flight details, you can send an email to reservations@baanbayan.com or call: +66 32 533-540 up to 2
- The type and size of the vehicle provided for the airport transfer will vary according to the number of customers. **We will not be responsible for delays caused by weather, road or traffic conditions, mechanical failure; or any other conditions beyond our control. Any expenses arising as a result of delayed departure or arrival times, including missed flights or travel connections, are the sole responsibility of the passenger.**
---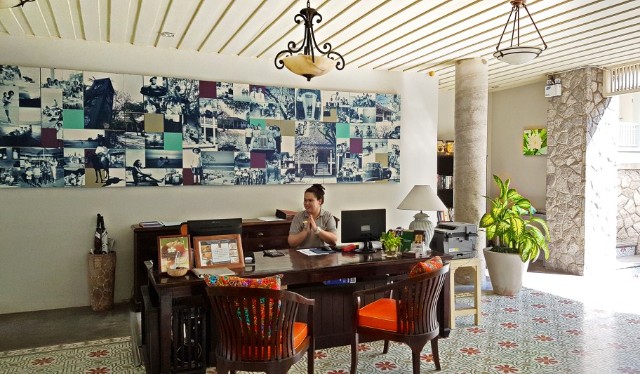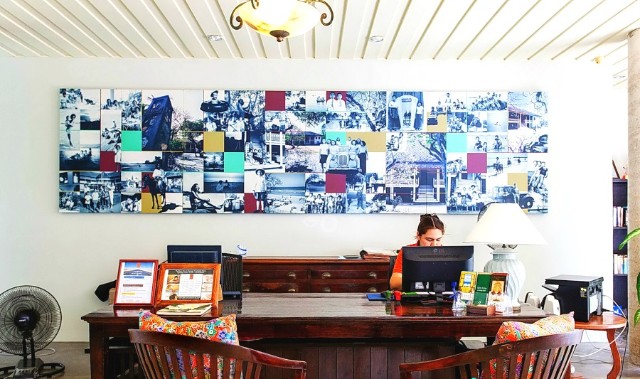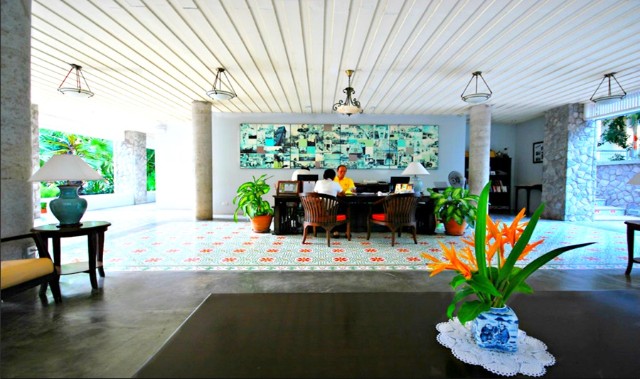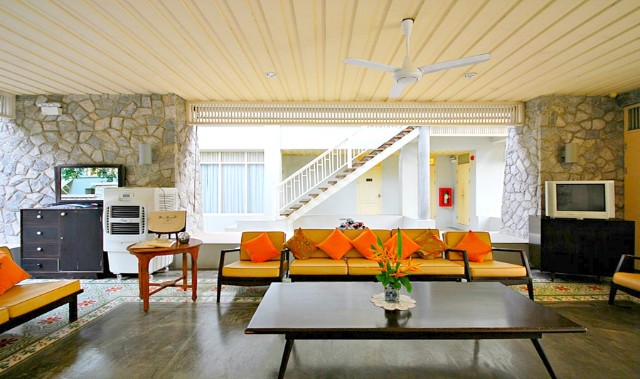 LOBBY
The 24 hour front desk provides helpful services and it is open air with sofa sets. There are magazines and newspapers available for light reading
---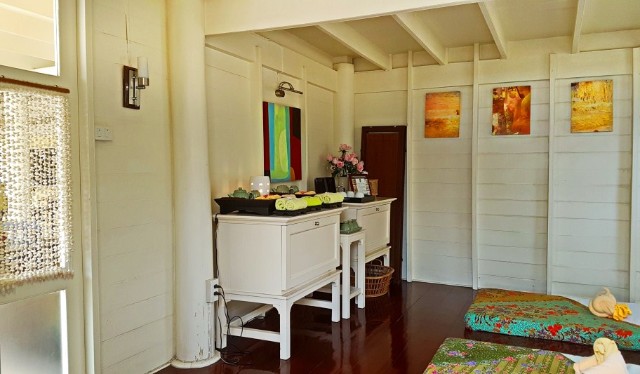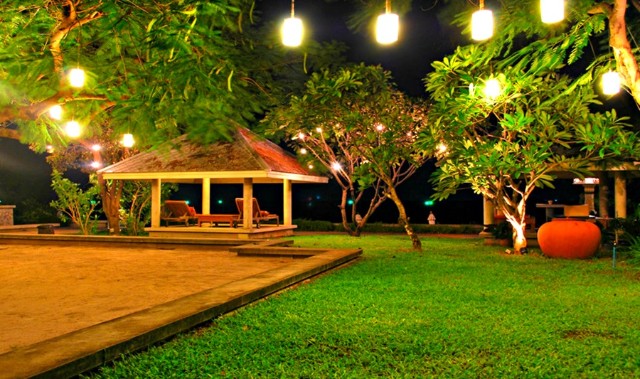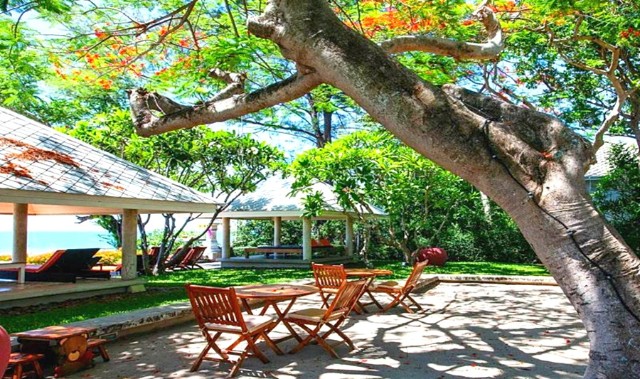 MASSAGE SERVICE
Open From: 10:30 a.m.-18:00 p.m. Hours.
Aromatic and traditional Thai massages are available upon request. Immerse yourself in the therapeutic touch of an experienced masseur by the pool, on your balcony, in your room, or on our veranda with a fantastic view of the beachfront.
---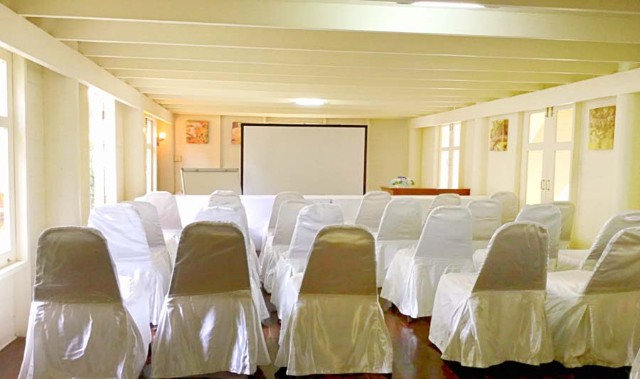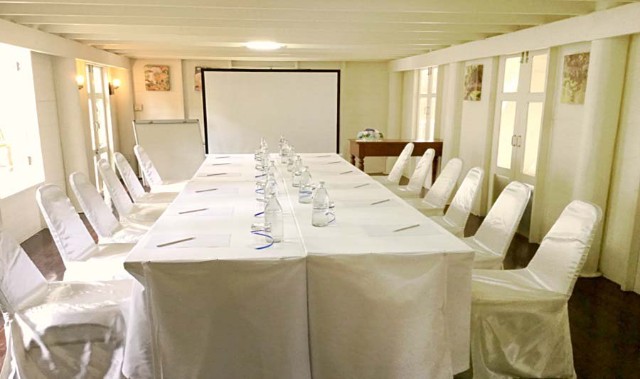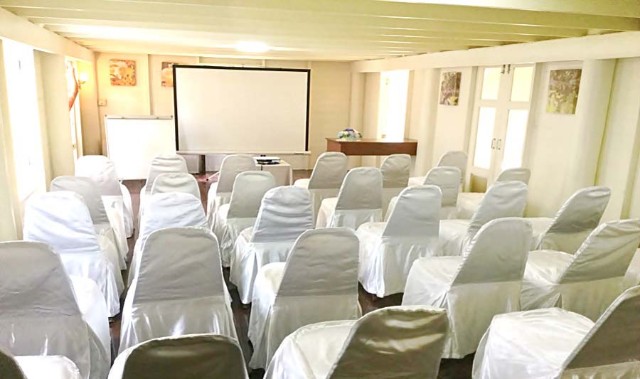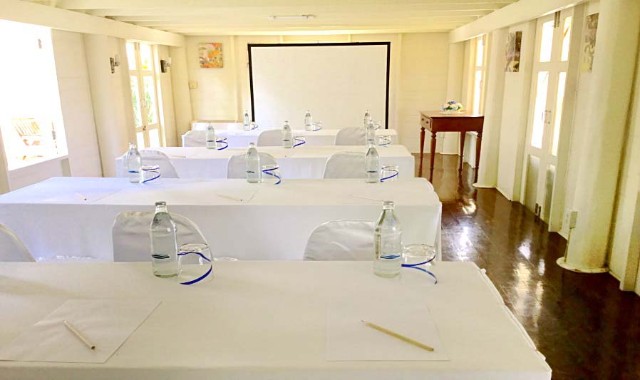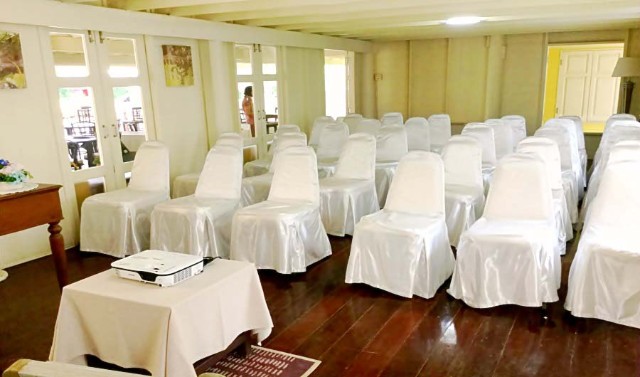 MEETING ROOM
The Meeting Room is suitable for small private meetings of 10-15 persons. Please contact the Reception Desk for further information
---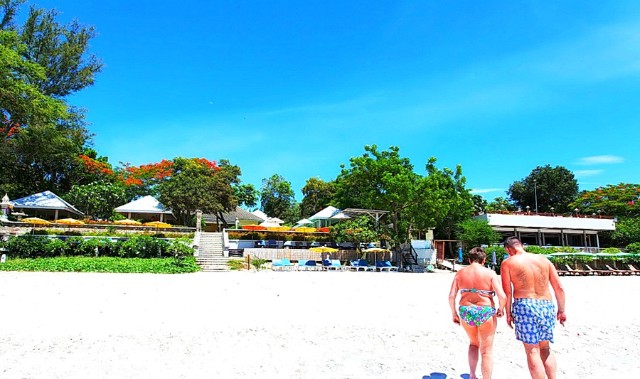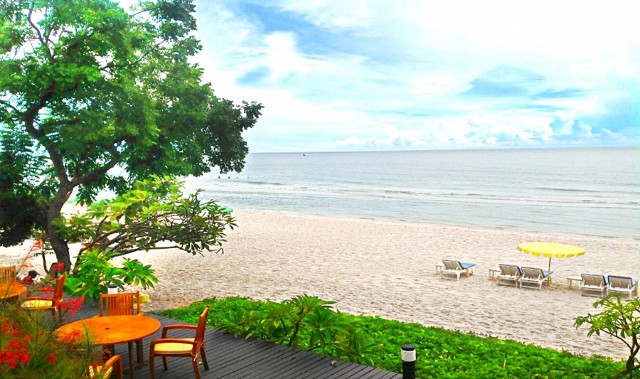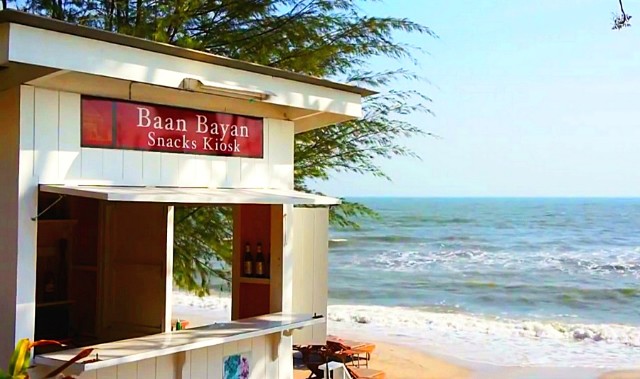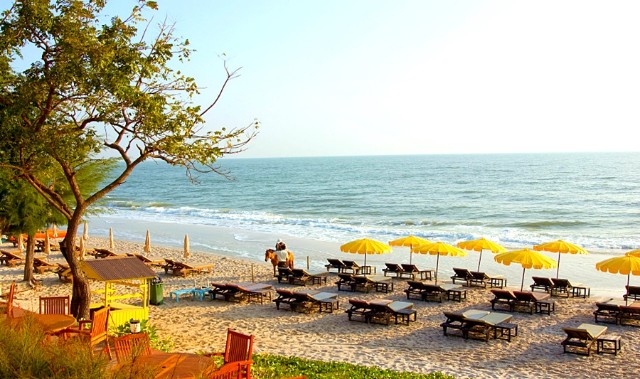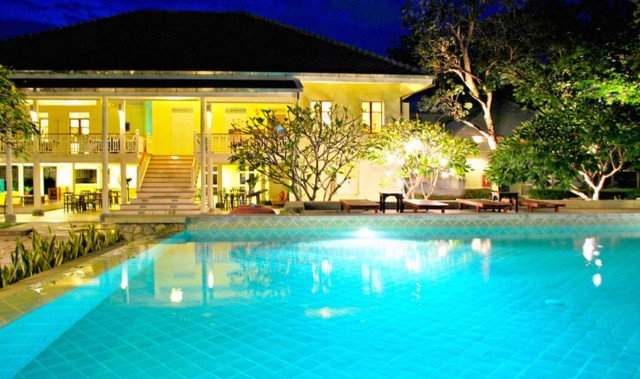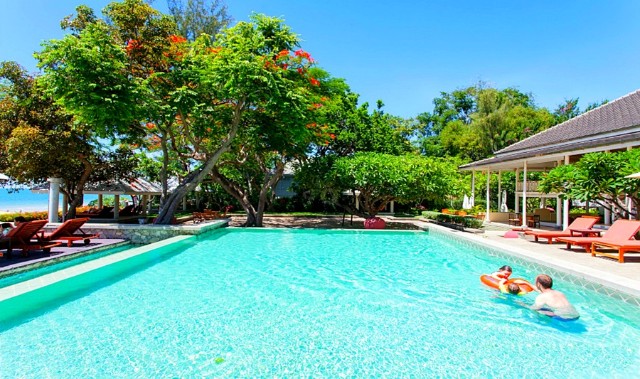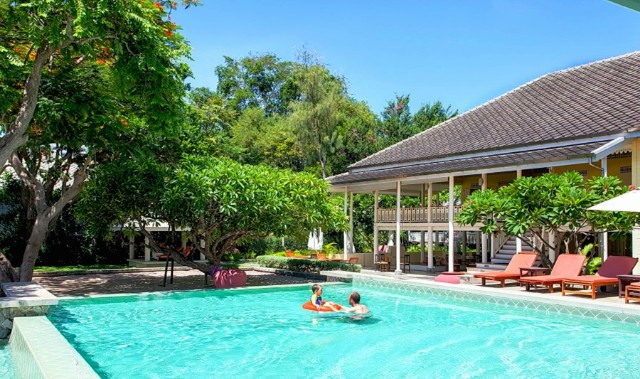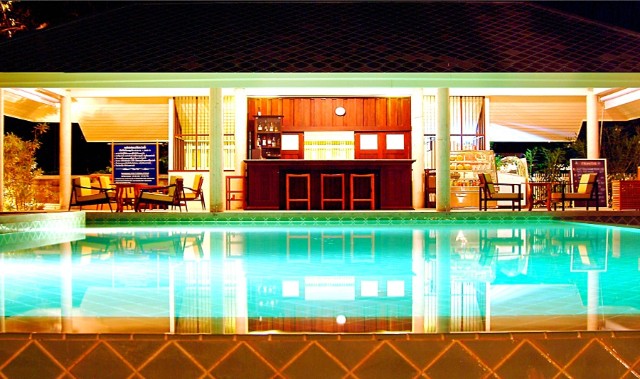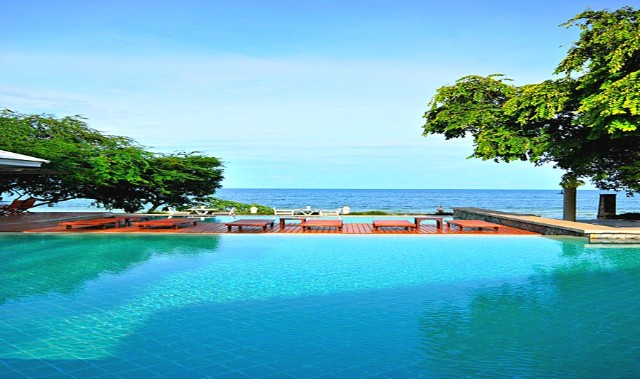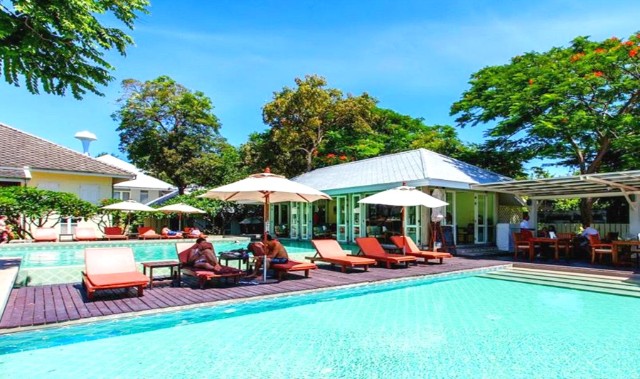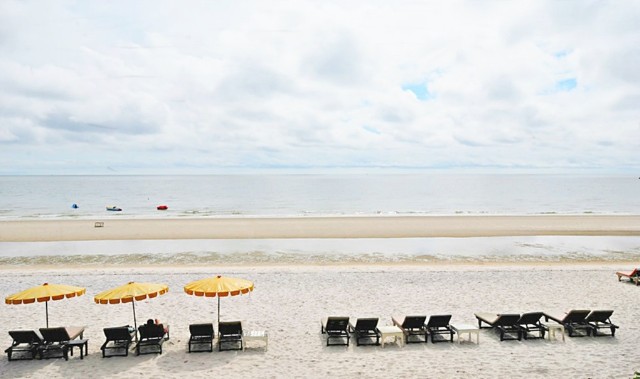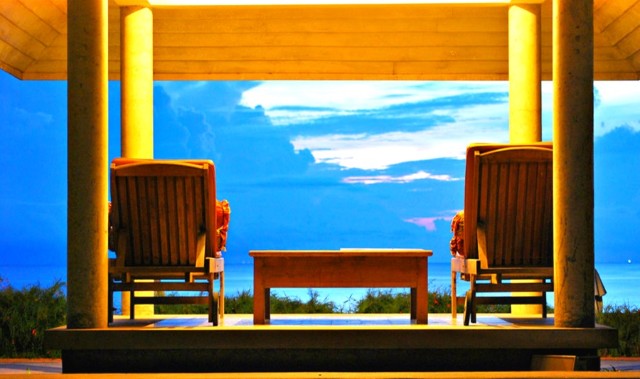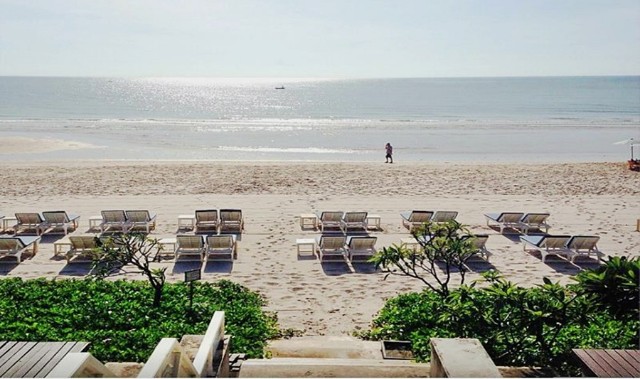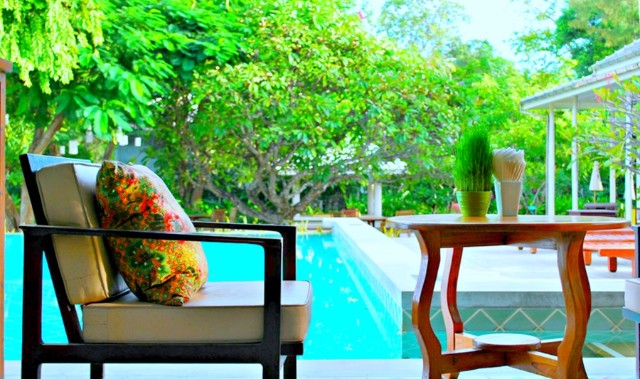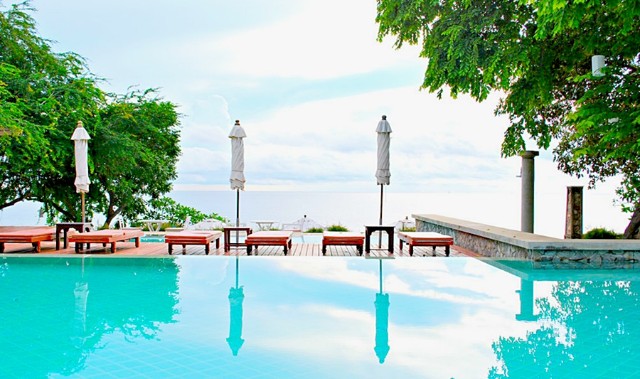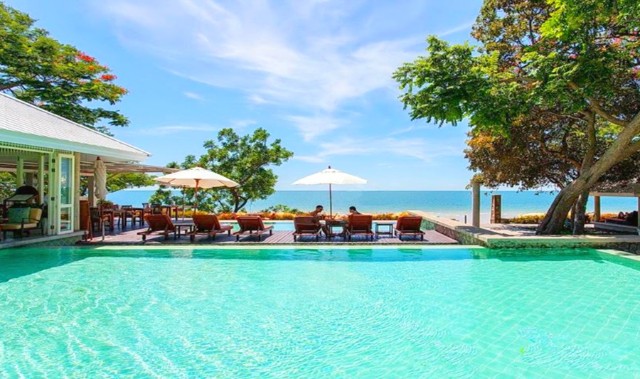 SUNDECKS, POOLS, AND THE BEACH
The Baan Bayan Beachfront Hotel offers generous sundecks for endless hours of relaxation under the sun as well as separate outdoor swimming pools for both adults and children.
While lounging or sunbathing on our sundeck you'll be dazzled by the panoramic view of our private beach and if its pristine expanse of sand that you want, you may also stretch out on our very own beach chairs with a good book, order a massage or simply take in the sea breeze.
---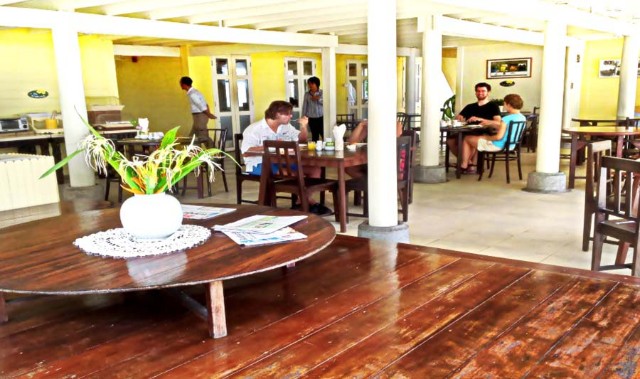 THE CAFE BAYAN
Add a dash of spice to your meal with our authentic Thai Cuisine, or choose from our range of western specialties served throughout the day, whilst taking in the spectacular view of the Gulf of Thailand.

Open From: 08:00 a.m. - 22:00 p.m.
Room Service from 07:00 - 22:00 hours
The Cafe Bayan serves up authentic Thai dishes based strictly on recipes handed down from past generations. Only the freshest produce is used in food preparation, incorporating choice ingredients and spices to satisfy even the most delicate of diners. Apart from Thai dishes, The Cafe Bayan also offers a wide selection of Western dishes and a variety of sandwiches, burgers, pastas and snacks. So come to add a dash of spice to your meal with our authentic Thai Cuisine, or choose from our range of western specialties served throughout the day, whilst taking in the spectacular view of the Gulf of Thailand. and experience for yourself the dining pleasure that is The Cafe Bayan!
---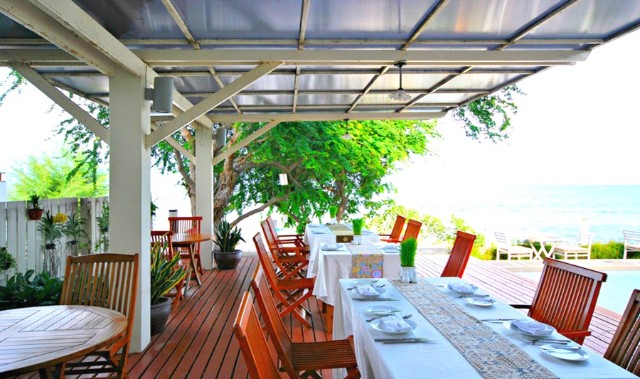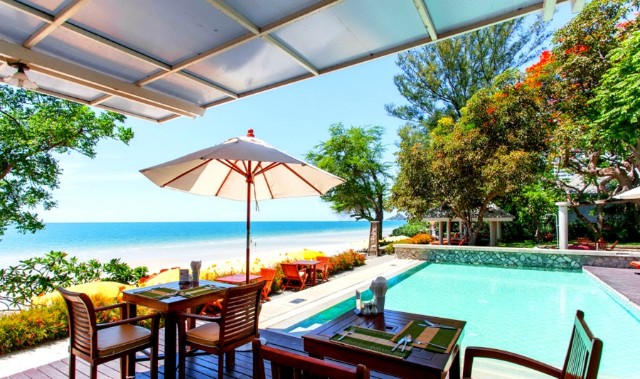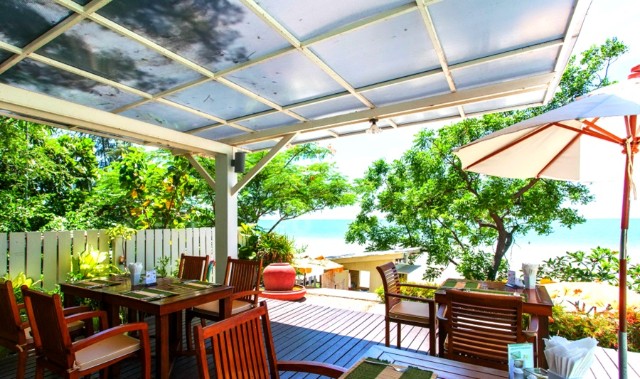 THE POOLSIDE BAR
Open From: 08:00 a.m.-22:00 p.m.
An open-air bar awaits the guests of the Baan Bayan Beachfront Hotel, where guests can enjoy our list of beverages, cocktails and snacks, by the pool, throughout the day and into the evening. Great for that lazy afternoon when you can relax, soak in the sun's rays and simply lounge around!
---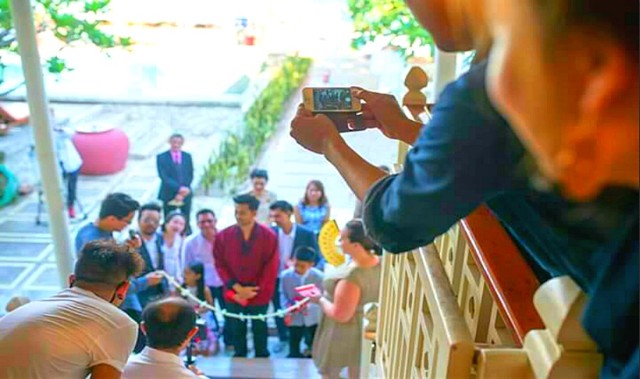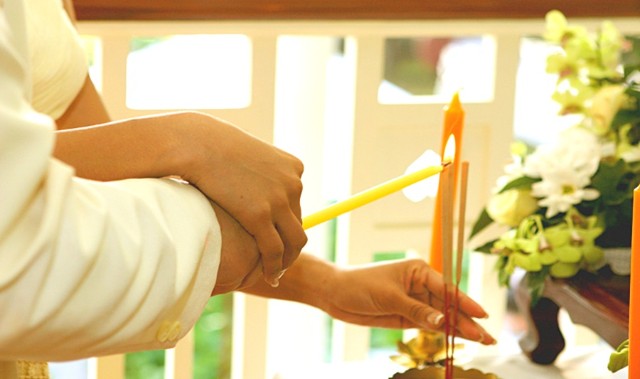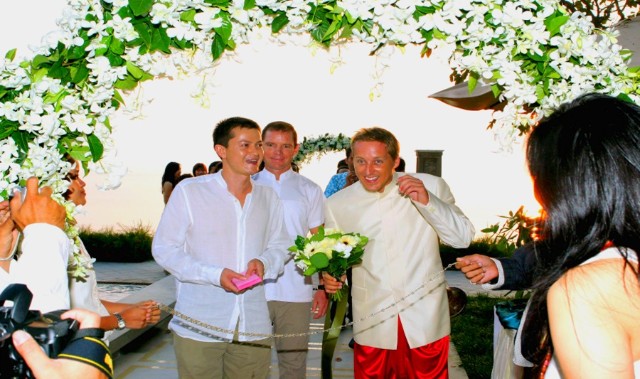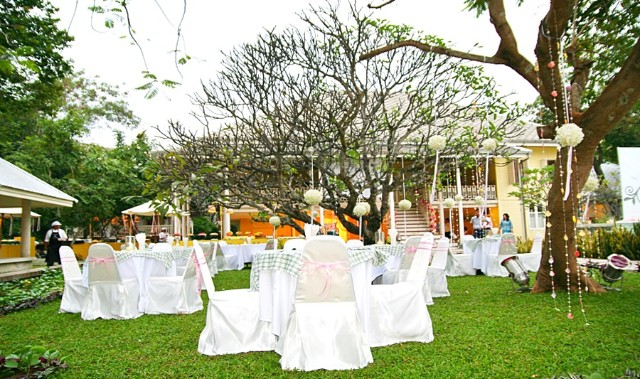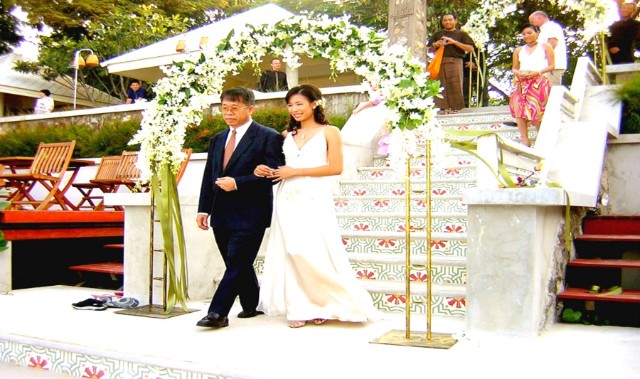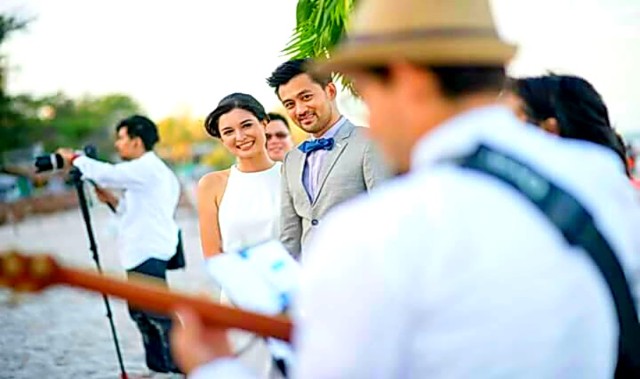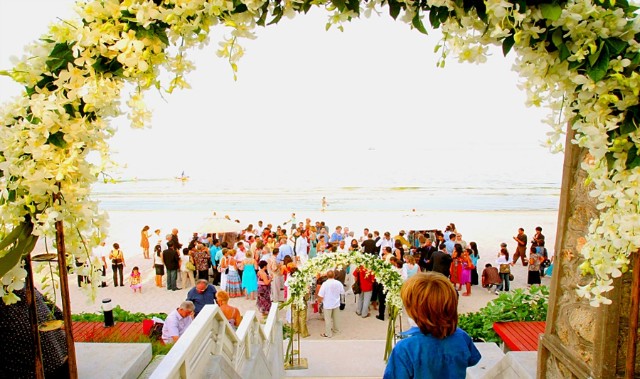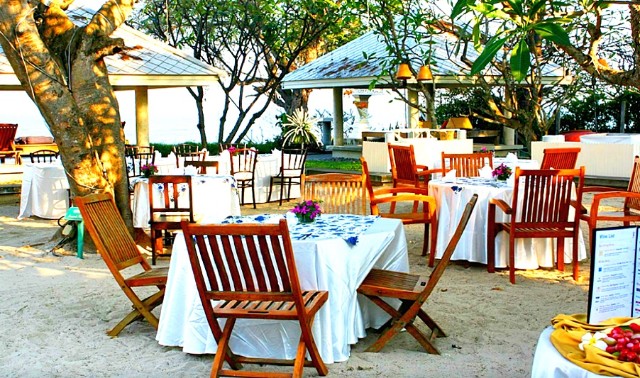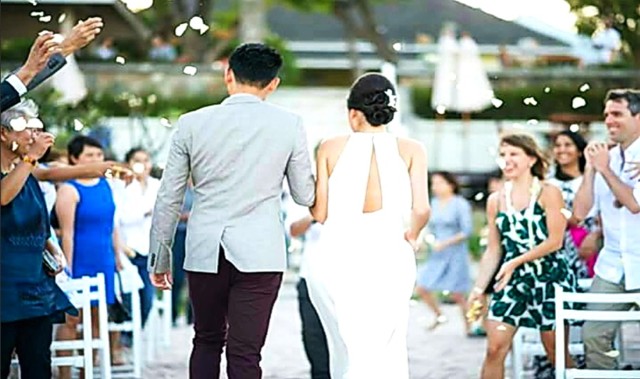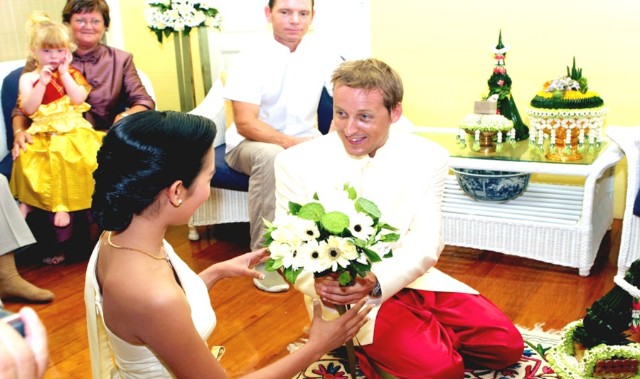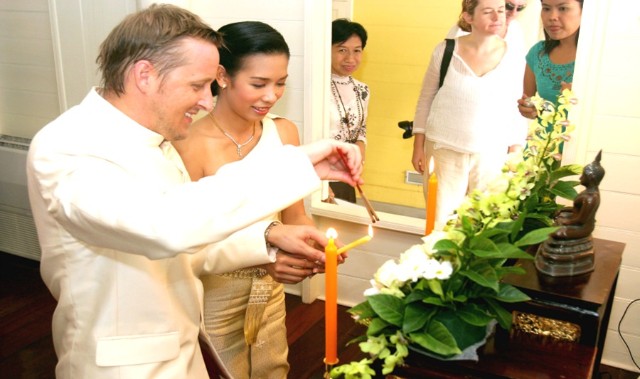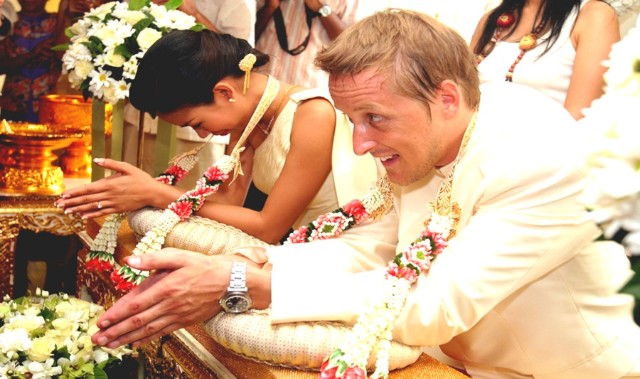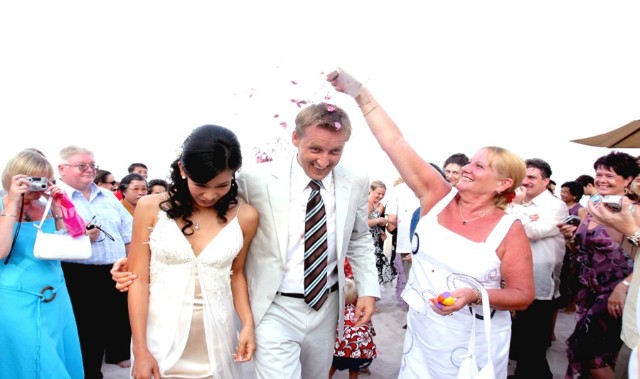 WEDDING PACKAGE
Baan Bayan Beachfront Hotel - Weddings!
A Perfect Wedding Venue
The Baan Bayan Beachfront Hotel is the perfect venue to capture the most memorable experience of your life... your Wedding Day! Regardless of what that special occasion may be, be it a birthday celebration amongst close friends and family, intimate engagements, wedding ceremonies, or company outings and seminars, the Baan Bayan Beachfront Hotel provides a unique ambience and ideal location. Catering to guests ranging from 20-200, guests will embark on a rare experience of quality dining in an exotic locale enhanced by personalized service from our dedicated staff.

Photographers Dream
Renowned for its rare Thai-Colonial style of architecture and pristine beachfront, the Baan Bayan Beachfront Hotel offers the perfect setting to capture all those special memories on film and video.
For more information or to book your special function, kindly contact the Baan Bayan Beachfront Hotel at +66 32-533-540 up to 2 or call +66 (64) 957 6969 (mobile)
---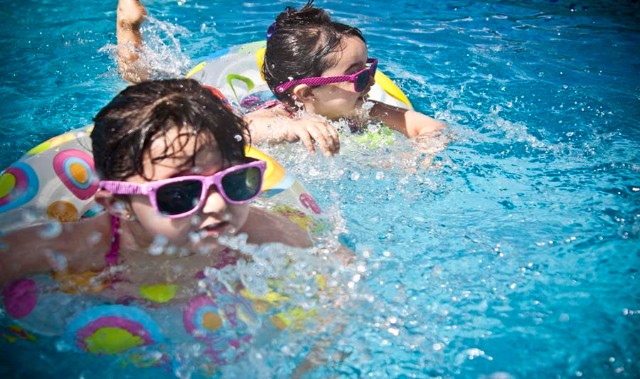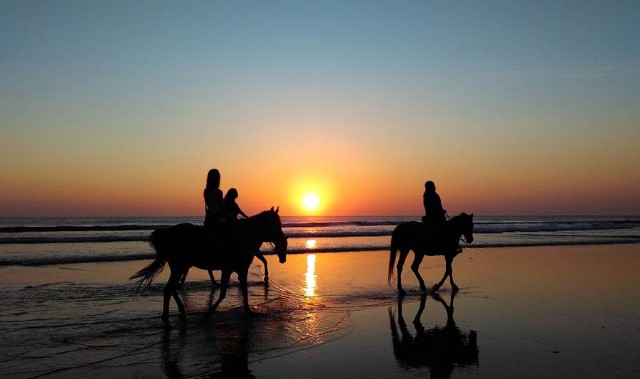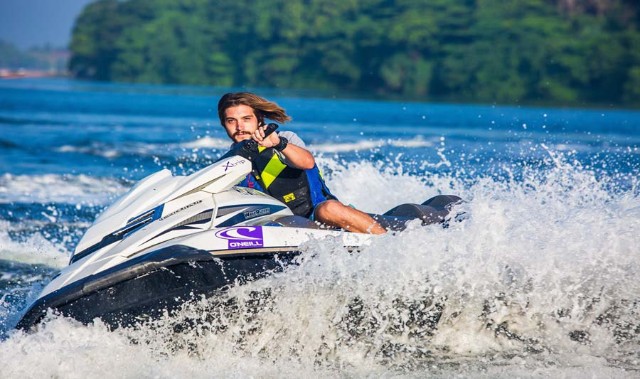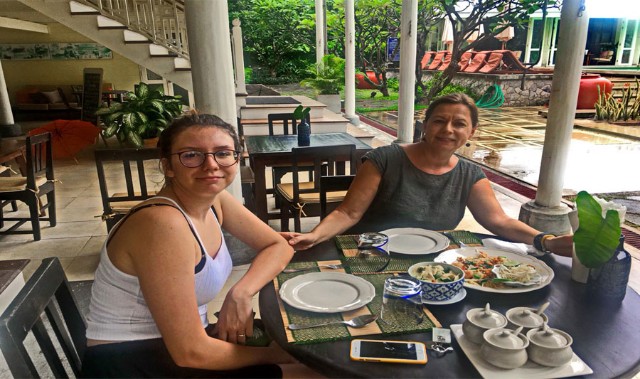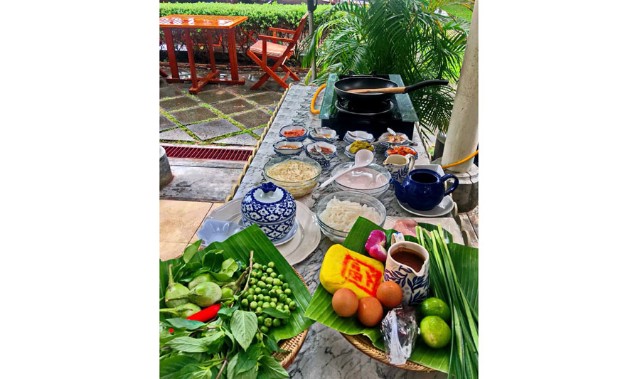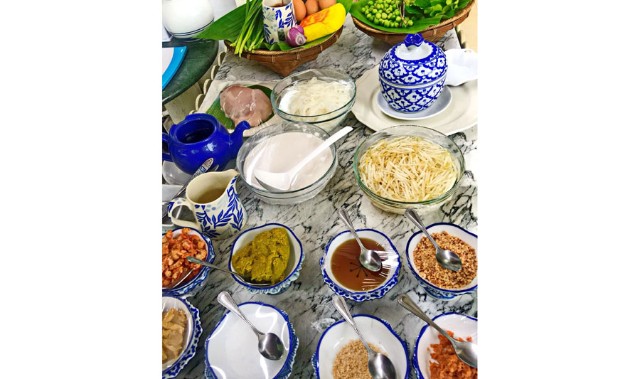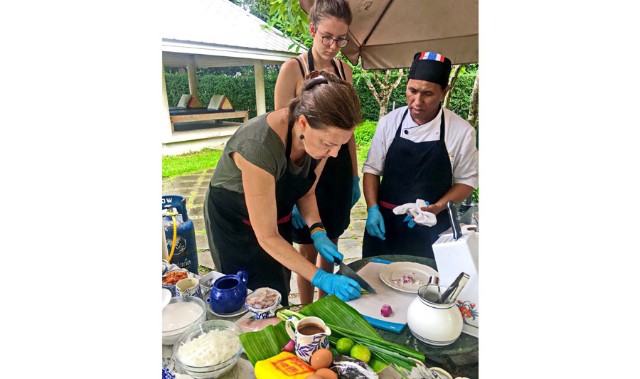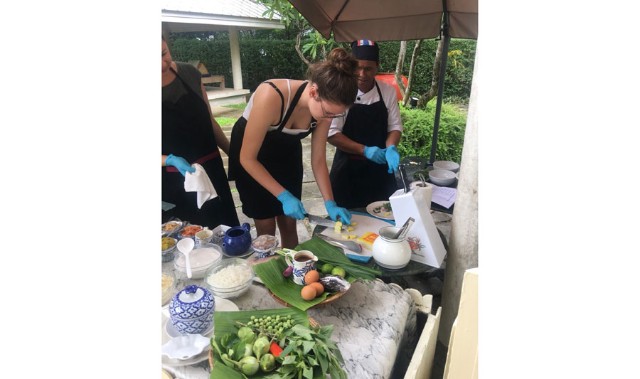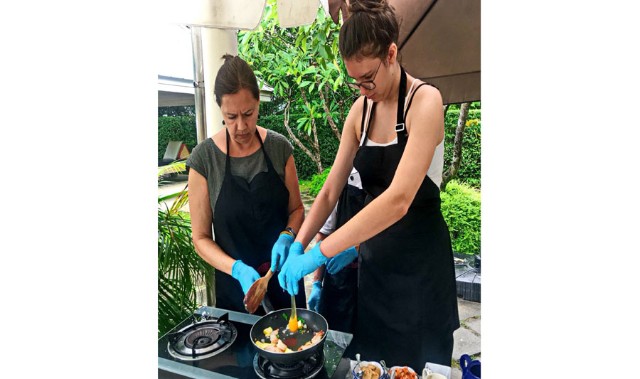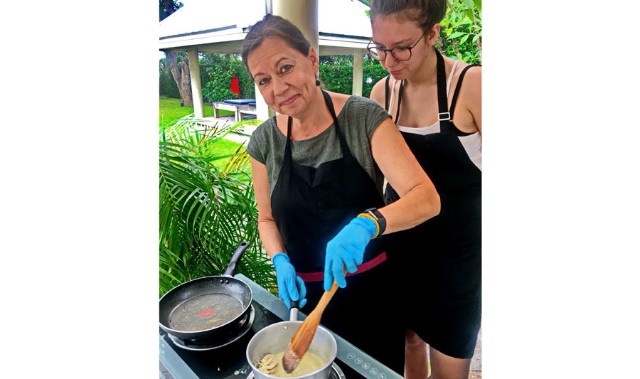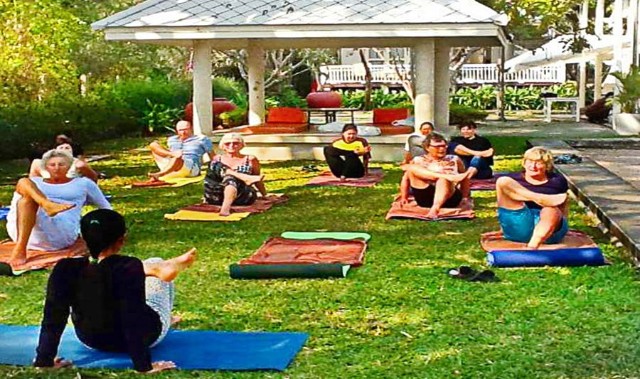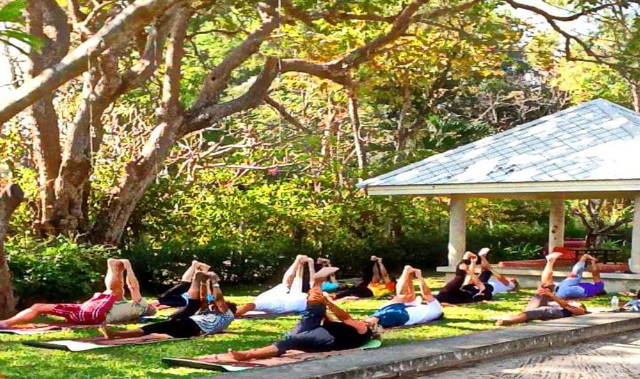 OTHER FACILITIES
Banquets - We can provide many unique spaces for your banquets, including poolside and beachfront
Golfing - There are mulƟple golf courses to choose from, most have superbly equipped clubhouses. All are within a 10 to 30 minute drive from Hua Hin. If you want to play at night, you can play a lighted 9 holes, par 3 course, or hit some balls at one of the several driving ranges. Ask the our friendly staff at the front desk to set up your tee off Ɵme.
---